YUI Editor: A Simple, Beautiful, and Easy Drupal WYSIWYG editor
Reviewed Version: yui_editor-6.x-2.0
Depends on: Yahoo YUI
VERDICT: Outstanding! The only lovable Drupal WYSIWYG editor . Painless Installation, Great First Impressions, Easy to configure, image Uploading/insertion works out of the box, editor behavior solid and intuitive, and offers good security features.
In our last review of WYSIWYG editors, a certain editor won because it met my low expectations. Thanks to the tip from Sanjeev, I found an editor so good its off the charts.
Painless Installation, Great First Impressions
The moment after I installed YUI Editor I found this refreshing WYSIWYG smiling at me.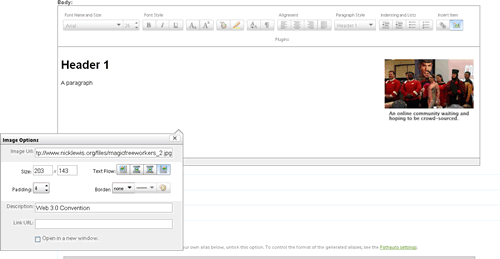 By default, the module uses files hosted by yahoo to avoid having to download install 3rd party scripts. For those who feel squeamish about this, the module allows you to set the include path to somewhere locally on your server. However, for most users, this setup means one less step, one less thing to screw up, and one less 3rd party library to track.
Easy to Configure
Managing which buttons you want to include, or exclude on your editor couldn't be easier. You just drag and drop the buttons into enable or disable blocks, hit save and done.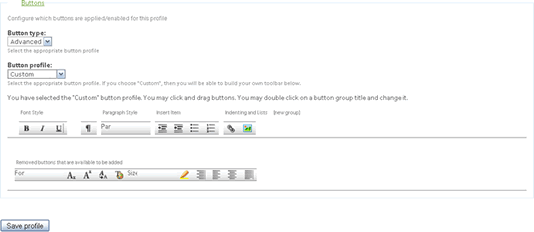 When I looked over the other profile settings, I was flabbergasted. I had control over everything that I cared about, and I don't care about much:
Height and width of editor
Show a code view button? or a plain text button?
textarea IDs, user roles, and paths to apply the profile
Bravo!
Image Uploading/Insertion works out of the box!
If enabled, this even works out of the box!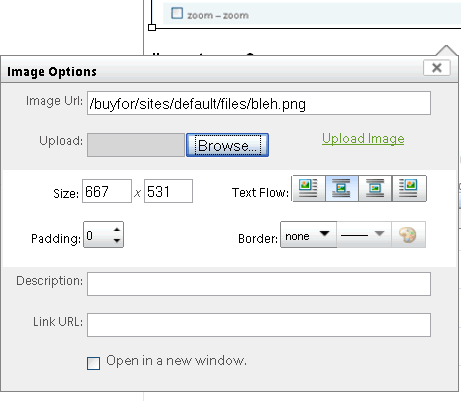 Intuitve, and Rock Solid Editor Behavior
This editor doesn't guess what a paragraph is, instead it takes a different approach: hitting return twice, creates a blank line that becomes a paragraph. Hitting return creates a simple break tag. Lists, and headers work better than any other editor I've used. It feels good to write in this editor!
No Editor is Perfect
Alas, there were a few things I didn't like:
flickr integration completely broken
Having access to a editor profile seems to result in every needing javascript and css file to be included in head. This won't be a problem for sites that don't need to have a public facing wysiwyg editor.
This is made worse by the fact that path based inclusion is currently broken.
Editor escapes dangerous tags, which is great for security, but I'm selfish, and wish I could write tutorials in the editor - that doesn't seem to be an option!
Shortcomings aside
If you need a drupal wysiwyg editor, this one is the first one I'll think of.