Navigate: The Next Generation Drupal Administration
Sometimes a module comes out of nowhere, and blows away everything else. I believe Navigate is one of those modules.
There are lot of factors that make it awesome:
It doesn't get in your way... it stays nearly hidden, as a little circle in the top left corner til you click it. Think designs that didn't foresee the need for massive admin functionality.
If you do click the the top left circle (I think its a steering wheel), you see this: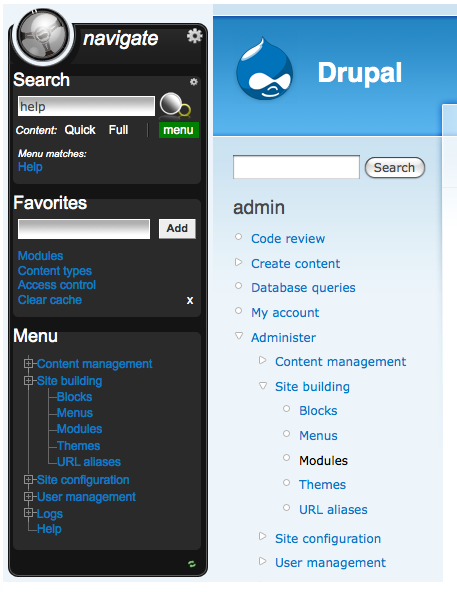 Dude, its so hardcore, it has a screencast.

You can add a single menu tree to a "block" and name it in under 8 seconds.
It introduces the concept of "favorites". You are on a page, and type into a field, it saves the link with that name. You can even reorder them at will!
You can insert arbitrary blocks of custom php code.
All in all, its perfect for setting up an interface for clients who don't want to spend a 2 day retreat learning about CCK and Views.
Do check it out. You will not be disappointed.